Leedal, Inc. has 70 years of experience manufacturing high quality laboratory equipment. Specializing originally in Stainless Steel Equipment for Film Processing, Leedal now also works in Fiberglass, PVC, Coated Metals, and Laminated Wood Products; for Laboratories, Food Service, Art/Photographic Departments; in the Scientific, Industrial, Commercial, and Educational Fields.
We have a range of Standard Products, both Stock and Made to Order, and we can custom fabricate equipment to meet your needs in quantities large or small, as low as one.
Please look over our products and contact us with your needs, we would be happy to work with you.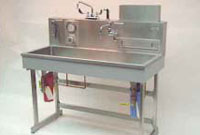 Sinks
Large Variety of Stock Tanks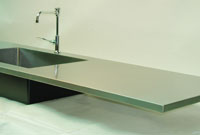 Stainless Countertops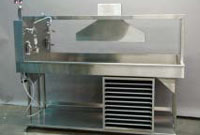 Educational & Darkroom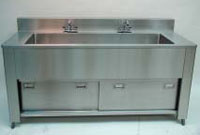 Art Room Sinks
Enlarger Work Stations & Casework
Custom Tanks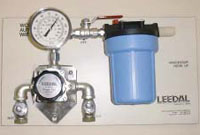 Water Temp Controls &
Filters & Repair Parts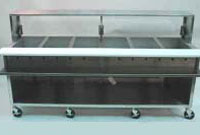 Avant Food Service Steam Tables, Power-Scrubbers, Pot Washers, Repair Parts